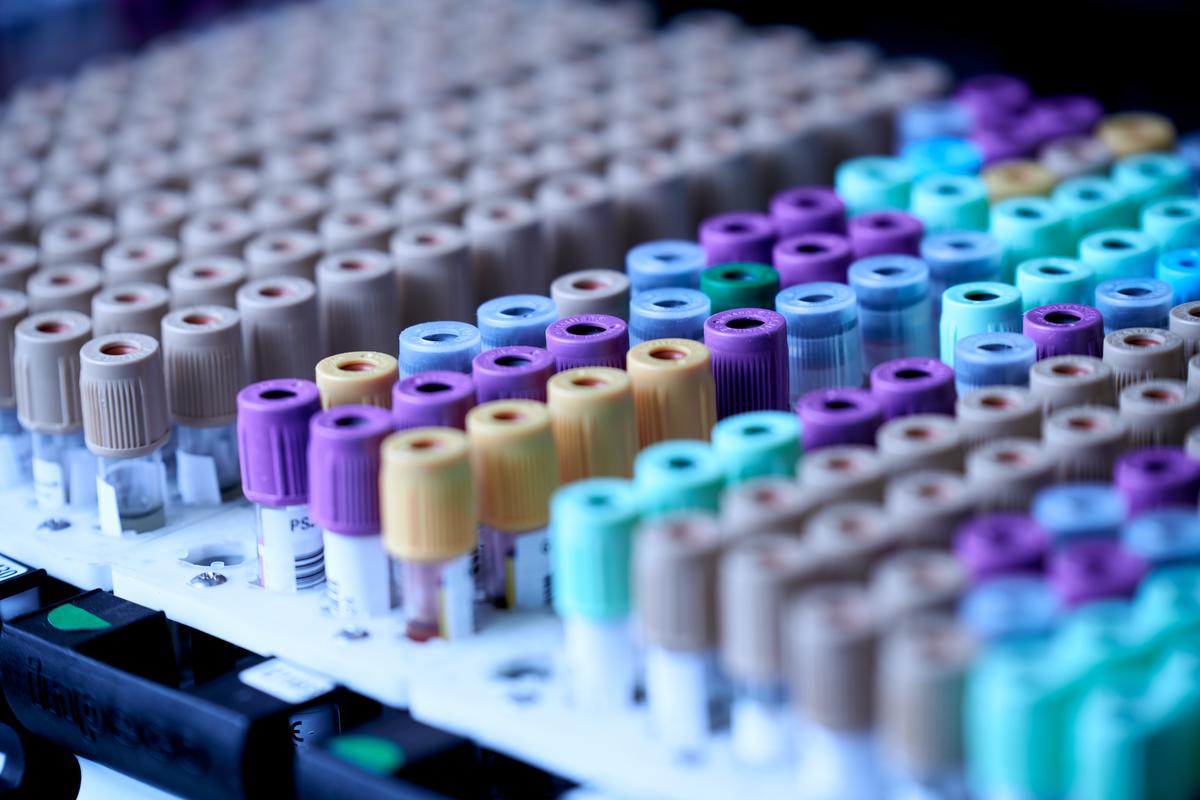 With a custom, consistent drug screening protocol, you can make sure your team is abstaining from illicit substances.
But are you protecting your company by screening new hires for drug use?
Pre-Employment Drug Screening
Some employers choose to periodically—and even randomly—test their staff for drugs.
What some might not recognize is that it's just as important to screen team members for drug use before they start working for you. We typically recommend comprehensive drug testing before filling any open positions you may have.
Why is this? Well, drug use is more prevalent than you might think. Data from 2019, for example, revealed that 57 million Americans confessed to using illicit drugs in the last year.
From marijuana and THC, to opiates and cocaine, and even amphetamines and methamphetamines, you can screen potential workers for a full suite of substances. If the test comes back positive, you'll know you need to look elsewhere for your next new hire.
So be transparent about your screening process, but don't overlook the importance of testing new staff for drugs. Drug use can compromise workplace safety for both the candidate and others, and it should definitely be taken seriously.
Continue reading for insights into some of the more popular drug screening solutions. With these options at your disposal, you'll have a cutting-edge new-hire drug testing protocol available in no time.
Saliva Kits
Oral saliva drug screen test kits are simple to use, cost-efficient, and serve as a practical pre-employment screening tool.
Here's how they work: The donor, or person being tested for drugs, inserts a test swab into their mouth and then waits for the swab to collect the fluids. The idea is to gently move the tool around the mouth until it reaches full saturation.
From there, the swab is pushed into the kit. The results are ready in just five to 10 minutes. With 99% accuracy, employers appreciate the convenience and reliability this solution brings.
It's important to note that saliva screening kits are most often used to screen for marijuana, though they can also detect other drugs.
Urine Cups
True to their name, urine drug test kits test the potential new hire's urine for illicit drug use.
Here's how they work: The donor, or person being tested for drugs, is given a cup into which to urinate. They will take the cup into the bathroom and fill it to the required level before sealing the lid and returning it to the technician.
Cost-efficient and 99% accurate, this solution is a common way to screen for marijuana and other drugs. Results are typically available in just five to 10 minutes.
Ready to move forward with your own drug screening program? The drug testing industry is constantly evolving—which is precisely where DrugScreenKits.com comes in. We stay on top of the latest research and trends, offer science-backed products, and support our clients in their exact needs and goals. Those focused on new-hire drug testing are no exception.
Develop Your New-Hire Drug Screening Program Today
Interested in building a custom drug screening program for your business?
Want more information on the services available at Redstar Backgrounds and DrugScreenKits.com?
Speed, accuracy, and reliability are just the beginning. Our team will guide you through every step, and curate the new-hire drug screening program you've been waiting for. Look no further for cutting-edge saliva kits and urine cups. We'll work with you to develop the exact solution you need.
Please contact us for details, or to set up a free consultation. You can also follow us on Facebook, Twitter, and LinkedIn for details.